SİZLERDEN GELENLER
( Fan Pool )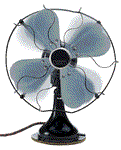 "Önder BOZOK" yolladı ( send ) ;
Yorum ( Review )
Bu konsere gelirken seyirciler açısından yapılacak en büyük yanlış YES'in orkestrasyonunu bulacağını umut etmek olurdu.
Malesef, bu büyük ölçüde yapıldı. Herhangi bir müzik aletinin virtüözü olmayan fakat komple bir müzisyen, söz yazarı ve besteci olarak büyük yetenek bir şarkıcının tek başına yapabileceği bir konser bundan daha başarılı olamazdı.
Bize 40 yıllık bir müzik yaşamının ruhunu tüm mistikliği ile hissettirdi.
Parçalarda ilk akoru bastığında veya şarkının ilk kelimesini söylediğinde birçok kişi yürekten çığlık atıp alkışladı.
Bu kişiler o anda otuz-otuzbeş yıl öncesine gidip tüm anılarını canlardırdılar ve tüm parçalar boyunca Jon'a yürekten bağlandılar.
"Ciddi sağlık sorunları"ndan yeni kurtulan bir sanatçının sevenlerine bunları yaşatmak için hemen yollara koyulması sadece kutsal bir misyon olarak tanımlanabilir !
Çok çok sağol Jon.

..
..
..
..
..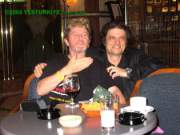 ..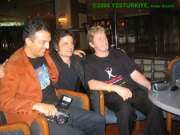 ( Jon is not a guitar or keyboard virtuoso but he is a gifted, talented and accomplished musician with golden heart.
In the beginning of each song, when he played the first chord or sang the first word, we, fans of 35 years, screamed and clapped hands heartfully.
Jon takes it as a mission to bring us to that enthusiastic state of mind.
Thank you Jon.)
Önder BOZOK
( 05 Eylül 2005, 23:54 )


"Ayşe OKUTAN" yolladı ;
Yorum
Ben burada konser yorumu yapamiyacagim.
Çünkü yillarca hayrani oldugum dünyada stadlarda konser vermis, milyonlarin sevgilisi efsane olan bir SES'i ve kisiyi karsimda görmek ve bu kadar yakindan izlemek bana fazlasiyla yetti ........
Teşekkürler JON

..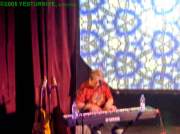 ..
..

( I could'nt make a review in there. Because, thats enough to see my hero - my legend in Istanbul, after 35 years. I'm very close to listen his voice and thats enough for me....... Thanks Jon. )
Ayşe OKUTAN
( 05 Eylül 2005, 10:58 )


"Jonathan BODGE" yolladı ;
Mesaj ( Message )
( Avrupa turnesinden yolladığınız fotolar için teşekkürler. JON'un turnesinin ilk ayağında sahnedeki ekranı tasarlayan ve onunla birlikte turneye katılan biriyim.
Bu kez farklı bir sahne tasarımı kullanması ilginç geldi.
2 fotoğraf yolluyorum. )

..

Thank you for posting the pictures of his European tour..I designed the screen for his first leg and toured with him, strange that he toured with a different set up this time. I enclosed 2 pix.
Jonathan
Connecticut USA
( 06 Eylül 2005, 17:26 )


"Mehmet ÇAPAN" yolladı ;
Yorum ( Review )
"DINLEYİNCE MEST OLURUZ"
Jon Anderson'un ikinci solo konseri 2 Eylül'de Istanbul'da gerçekleşti. Onun Istanbula ilk gelişiydi. 2003 ve 2004 yıllarında üst-üste iki kez iptal edilen Yes konserlerinden sonra, Turkiye'ye gelerek bir rüyayı gerçekleştirdi.
YESTURKIYE üyeleri tarafından havaalanında sıcak bir biçimde karşılanan Jon ANDERSON'a , konser sonrası ve daha sonra da aynı ilgi gösterildi. Kendisi'de bu ilgiden çok hoşnut kaldı.
Konserde, yeni şarkılarıyla birlikte 21 parça seslendirdi. Midi elektro gitarını ve elektronik piyanosunu kullandı. Her parçası güzeldi ancak en büyük alkış; "I'll find my way home"a gitti. Jon çok kibar biri olarak, tüm fan'ların plaklarını, posterlerini, t-şörtlerini imzaladı.
YERYÜZÜNDEKİ TÜM YES FANLARINA SELAMLAR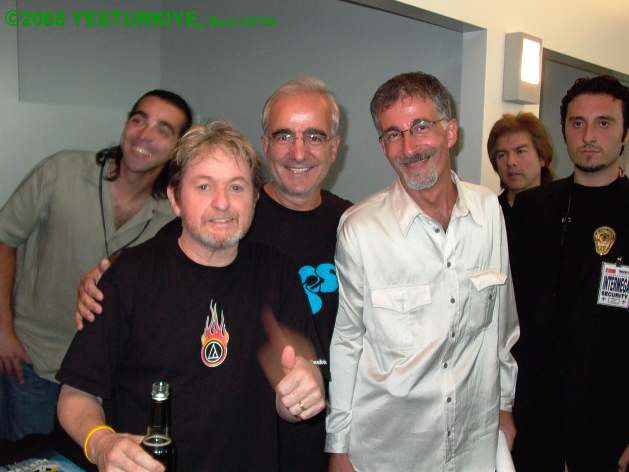 ( " WE LOVE WHEN WE LISTEN "
Jon Anderson's second solo concert was held in Istanbul on the 2nd of september. It was his first appearance in Turkey.
Yes' 2003 and 2004 concerts had been cancelled, but once he had headed for coming to Turkey and his dream became true. He was supported very warmly by "YesTurkiye" members: as meeting at the airport, in the hotel and in the concert hall. As he stated,He was very excited like Turkish fans. We have known him more than 30 years but never seen him before!
He played 21 songs. He also performed a new song repeated "Always been together" was great. He used with his midi electro guitar and electronic piano. Every song has been great, but the biggest applause gone to "State of independence and Owner of a lonely Heart " (due to lots of the young fans)
HE WAS VERY KIND and signed all of the fans posters, t-shirts and Lps. I was even taken a photo with him. Please check it out for the set-list and other concert pictures at: www.yesturkiye.com )
GREETINGS TO ALL YES FANS AROUND THE WORLD......
MEHMET CAPAN
( 07 Eylül 2005, 16:04 )


"Malcolm Birkett" YesNet'e yazmış ;
Mesaj ( Message )
( Özür dilerim, yorum yazmayacağım. Sadece buradan, Istanbul konserinin harika fotoğrafları ve yorumları için YESTURKIYE'ye teşekkür etmenin en kolay yol olduğunu düşündüm. Diğer tüm Yes fanlarına'da teşekkür ederim. )


Sorry, no review. I just thought that this would be the easiest way to thank Yesturkiye for the reviews and the web-site which has so many wonderul photos of the whole Istanbul event. Thank you very much indeed from all other Yes fans.
( 07 Eylül 2005, 17:26 )


"Bora CETIN" YesNet'te ilk yorumu yazmış ;
Mesaj ( Message )
( Merhaba Arkadaşlar. Jon Anderson yaşamında ilk kez Istanbul'u ve Türkiye'yi ziyaret etti.
.................
)


Hello Friends,
First time in his life, Jon Anderson wisit to Istanbul / TURKEY.
On September 2, Friday we ( YESTURKIYE / Turkish Yes Fan Club ) meet to Jon and Jane in the Istanbul airport.
On same night, at 22:20 o'clock the show begins .... !
Jon has a great performance on the stage. Hi is not stopped !
He sing surprise songs ; "Owner Of A Lonely Heart" and "Wonderous Stories" !
His "State Of Independence" performance is excellent, better than DVD !
The concert is totally 88 minutes.
We ( Turkish Audience ) appalaused him like crazy !
After the concert, he authographed all fans items in the venue.
You can find " Jon ANDERSON Istanbul Adventures " pictures, reviews, press reviews , concert photos, set-list and other details;
please visit Turkish Yes Fan Club site; YESTURKIYE ( www.yesturkiye.com )
Jon ANDERSON and Turkish fans come together after 35 years.
Thank you JON, thanks for your beautiful music and wonderful personality.
Bora CETIN
YESTURKIYE
www.yesturkiye.com
( 06 Eylül 2005, 00:38 )


Diğer Mesajlar için lütfen sol menü'den " GUESTBOOK "a bakınız !
( For the other messages, please check " GUESTBOOK " from the left menu. )


Copyright ©2005, YESTURKIYE
Bu sayfada yer alan tüm yazı ve fotoğraflar "Sahiplerine"
ve "YESTURKIYE"ye aittir, izinsiz alıntı yapılamaz, kullanılamaz.
( Please dont use without permission. Thanks. )